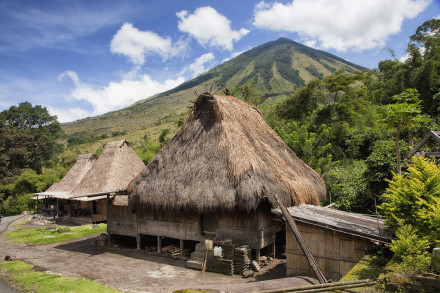 Flores Island – Indonesia, East Nusa Tenggara Province
Welcome to Flores Island in Indonesia, an exotic place unknown to most of the world and visited by few. In the past, this remote island and its neighboring smaller islands have been challenging to get to, but now flights are visiting various parts of this area daily. What is waiting? Flores and the surrounds offers one-of-a-kind wildlife, such as the famous Komodo Dragons and still untouched waters offering diving, such as for Mantra Rays and other assorted sea-life.
Flores also provides a strong ethnic touch with typical tribal civilizations influenced still by the pagan and animistic beliefs. The unique local people also provide visitors with a warmth and kindness missing from more travelled areas. The natural settings are outstanding with soaring volcanoes, colored crater lakes, forests, beautiful sea gardens with white/black sands beaches and some of the finest terraced rice fields in Asia.
Please take a look at the tour packages that we can provide for you at Dragon Island Adventures. You will find that Flores and the surrounding islands will provide an a travel opportunity not experienced elsewhere as it still sees many practices and way of life that have not changed for decades. Go diving into still pristine waters, sit on a beach or soak in hot-springs, trek up volcanoes and peer down into strangely colorful craters, visit traditional villages still practicing their old way of life, and stand in front of one of the largest lizards in the world, the Komodo Dragon. Come on over…you will never forget this still undiscovered country!